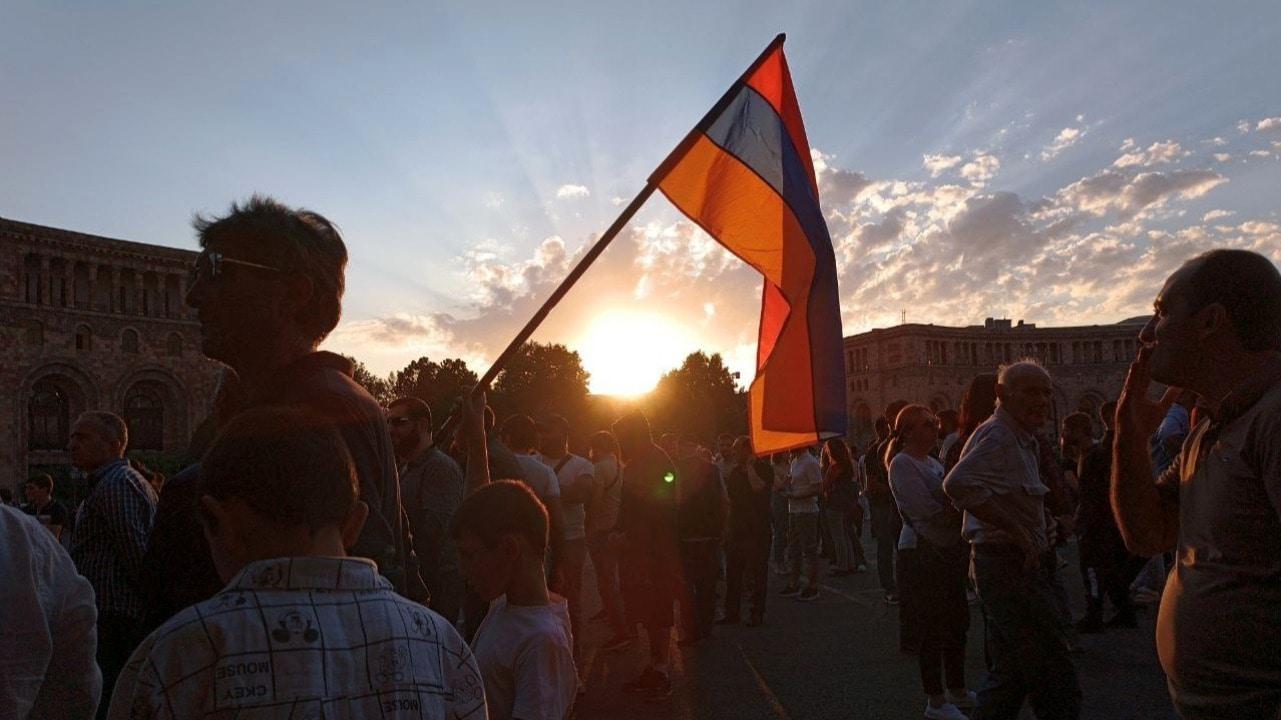 « Protesters gather in the centre of Yerevan on Saturday, September 30, in solidarity with the people of Nagorno-Karabakh and in support of ex-state minister of Nagorno-Karabakh Republic Ruben Vardanyan as well as other prisoners kept by Baku.
Massive protests in Armenia began on September 19 after Azerbaijani began what it called 'counter-terrorism measures' and military offensive into the Nagorno-Karabakh. The government in Yerevan condemned the 'full-scale aggression', accusing Baku of attacking settlements.
On the same day, Moscow called on the parties to the conflict to declare a ceasefire and start negotiations. Azerbaijan accused Armenia of 'systematic shelling of its army positions' and announced 'anti-terrorist measures of a local nature' in Nagorno-Karabakh.
On September 20, Azerbaijan and the Nagorno-Karabakh authorities, with the assistance of Russian peacekeepers, reached an agreement on the cessation of hostilities, starting at 13:00 local time (09:00 GMT). »



Source link