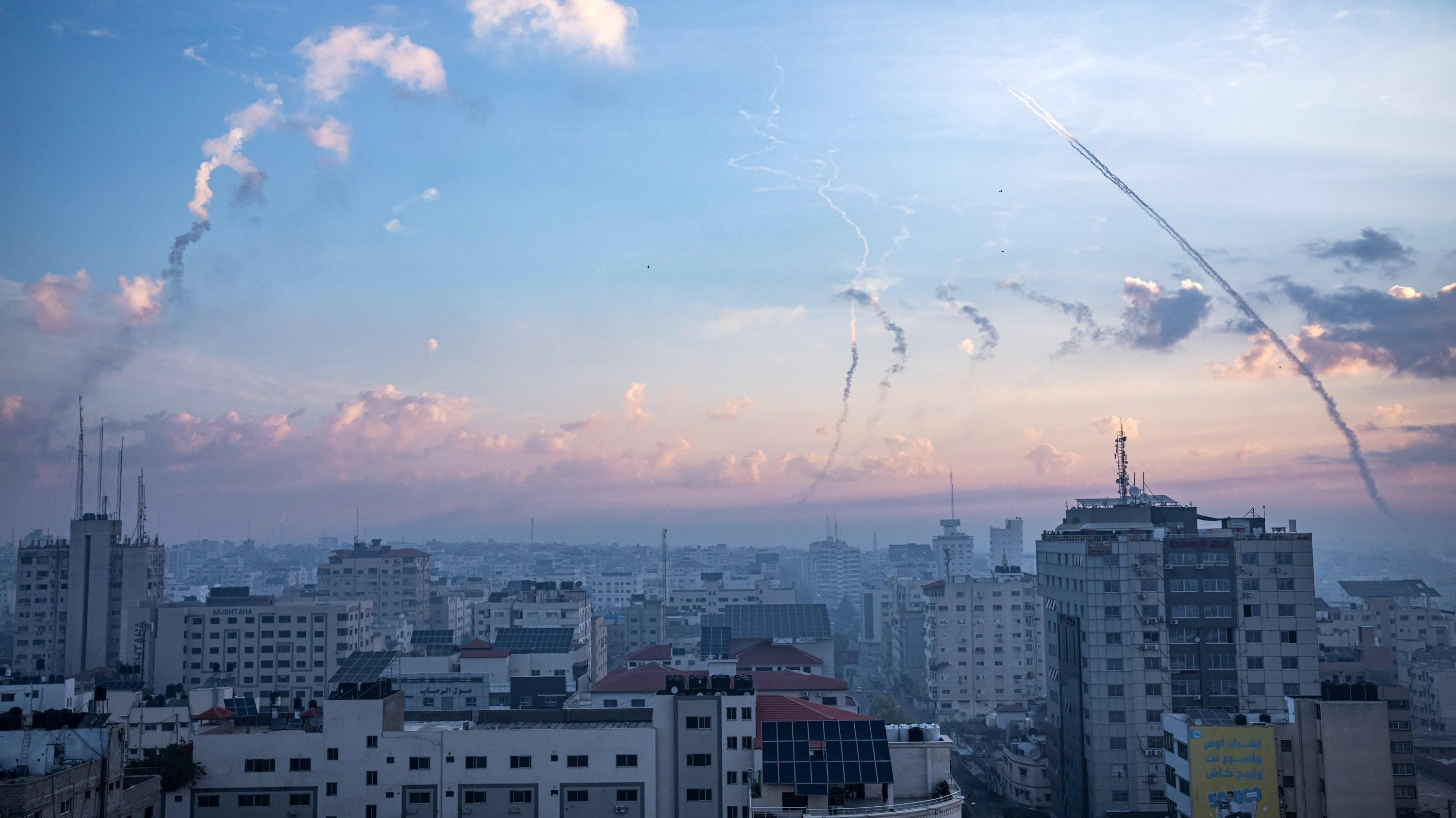 « Live from Gaza city on Monday, October 9, after Hamas militants launched a surprise attack on Israel, firing thousands of rockets and entering the country's territory on Saturday.
On Saturday, October 7, Palestinian militants fired thousands of rockets from the Gaza Strip in a surprise attack against Israel. Meanwhile, Palestinian gunmen crossed into southern Israel via land, sea and air. Hamas claimed responsibility for the rocket attacks.
The Israeli Defense Force (IDF) launched a massive counteroffensive, codenamed 'Swords of Iron,' including airstrikes and ground troops. Hundreds have been killed in the fighting and over thousands have been wounded according to media reports.
Israeli Prime Minister Benjamin Netanyahu declared his country was 'at war' saying there would be 'severe retaliation' in response to the attack by Palestinian militants. Senior Hamas member Saleh al-Arouri said the militant group was ready 'for all options, including a war and an escalation on all levels' according to media reports.
The Palestinian offensive comes on the 50th anniversary of the 1973 Arab-Israeli War, when Israel was attacked by Arab states on Yom Kippur. »



Source link