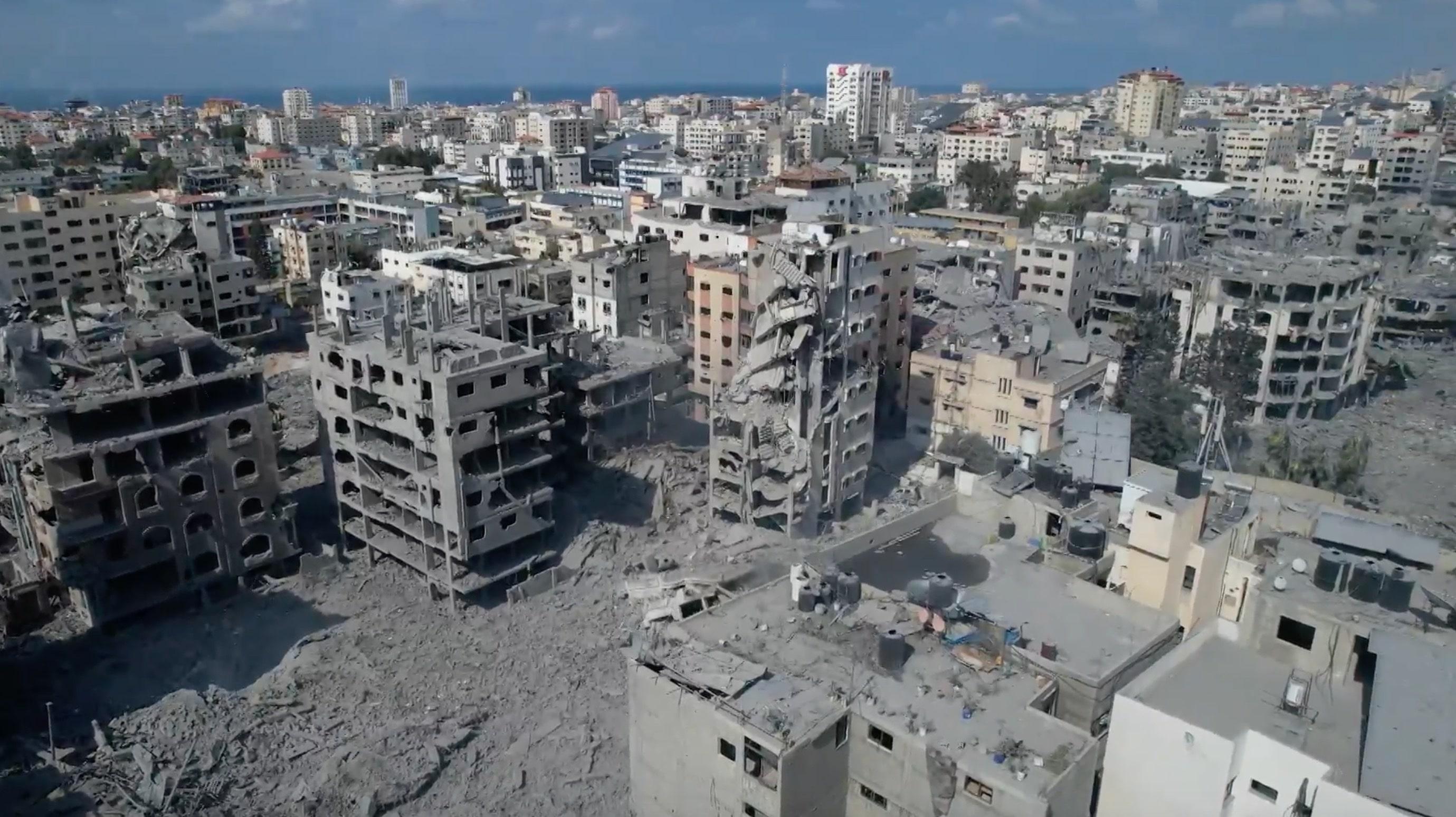 « Live from Gaza city on Wednesday, October 11, following extensive Israeli air strikes on the region.
On Saturday, Hamas militants fired more than 2,000 rockets into Israel, while its gunmen crossed into Israeli territory via land, sea, and air.
The Israeli Defence Forces (IDF) launched a massive counteroffensive, codenamed 'Swords of Iron,' including airstrikes and ground troops, which it said were targeting Hamas locations.
Both sides have reported hundreds of deaths.
The Palestinian offensive comes on the 50th anniversary of the 1973 Arab-Israeli War, when Israel was attacked by Arab states on Yom Kippur. »



Source link